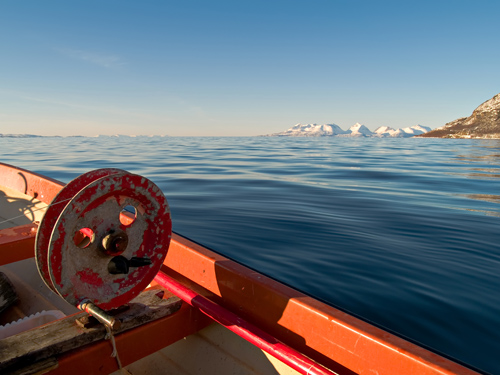 Taken with Olympus E-500 digital camera
Fishing on the ocean in March is very early for me, but I could not resist with the wonderful weather.
The "wheel" you see in the boat is a fishing device used for deep water. It's called "juksa" in Norwegian.
My grand father made it over 50 years ago and it still works like a charm.
In the horizon you can see the island Senja, the second largest island in Norway.
Information about the photo:
Camera: Olympus E-500 digital single-lens reflex camera
Exposure: 0.005 sec (1/200)
Aperture: f/8
Focal Length: 14 mm
ISO Speed: 100
Lens: Olympus Zuiko Digital 14-45mm F3.5-5.6
Location: Laupstad, Andørja (Ibestad) somewhere on the sea in northern Norway