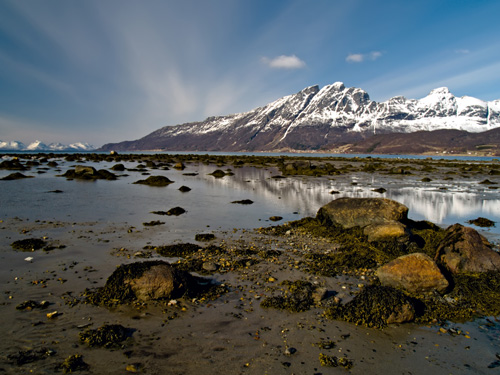 Taken with Olympus E-500 digital camera April 29th 2007. Click image for larger view.
This is the island I come from viewed from the neighbour island Rolla. In the horizon on the left you can see Senja.
The snow is retreating fast 🙂
Hope everyone had a nice Labour Day!
Information about the picture:
Camera: Olympus E-500 digital single-lens reflex camera
Exposure: 0.008 sec (1/125)
Aperture: f/6.3
Focal Length: 14 mm
ISO Speed: 100
Lens: Olympus Zuiko Digital 14-45mm F3.5-5.6
Location: Hamnvik, Rolløya (Ibestad) in northern Norway