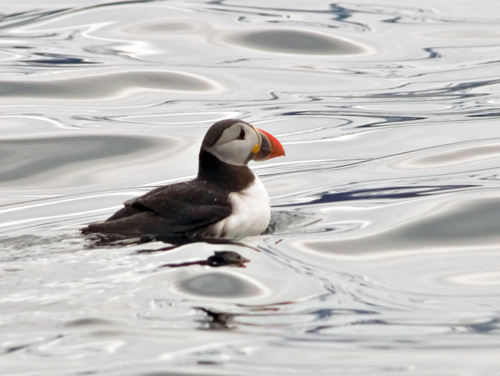 Taken on May 10th 2007. Click image for larger view.
Atlantic Puffins (Fratercula arctica) sure are beautiful. They are not very common in my parts, but on my last two fishing trips I have seen many puffins. Very surprising and I hope this means that the number of birds are increasing after years of decreasing populations.
Check out my other bird pictures here.
Follow Photos from Northern Norway on Facebook.

Information about the picture:
Camera: Olympus E-500 digital single-lens reflex camera
Exposure: 0.002 sec (1/500)
Aperture: f/7.1
Focal Length: 150 mm
ISO Speed: 200
Lens: Olympus Zuiko Digital 40-150mm F3.5-4.5
Location: Out on the ocean by Laupstad, Andørja (Ibestad) in northern Norway