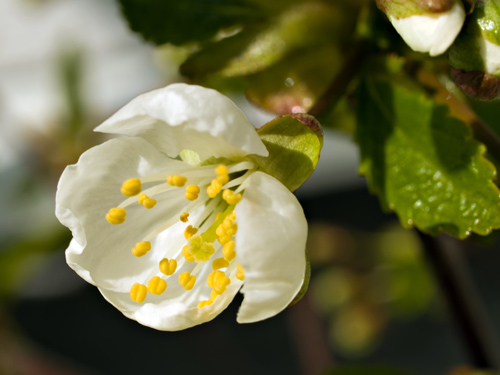 Taken with Olympus E500 digital camera on June 3rd, 2007. Click image for larger view.
Planted a cherry tree last week and yesterday the first flowers started to blossom.
Will be interesting to see if the fruit will be edible so far north 🙂
Planting stuff that you can eat is so rewarding!
Information about the picture:
Camera: Olympus E-500 digital single-lens reflex camera
Exposure: 0.01 sec (1/100)
Aperture: f/10
Focal Length: 35 mm
ISO Speed: 100
Lens: Olympus Zuiko Digital 35mm F3.5 Macro
Location: Laupstad, Andørja (Ibestad, Troms) in northern Norway