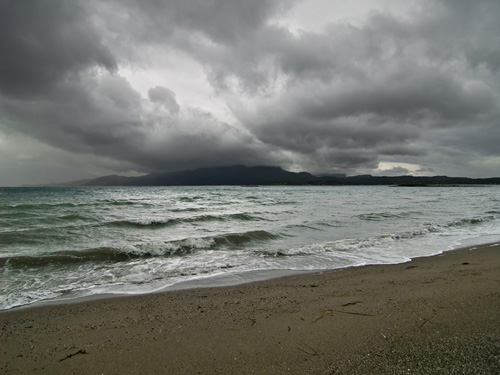 Taken with Olympus E500 digital camera August 23rd 2007. Click image for larger view.
It was raining all day, but I really felt like photographing so I went for a trip on one of our sandy beaches. Here you can see some typical Norwegian autumn weather with wind and rain.
Hope there will be some more warm days before the winter hits us.
Follow Photos from Northern Norway on Facebook.
Information about the picture:
Camera: Olympus E-500 digital SLR camera
Exposure: 0.001 sec (1/800)
Aperture: f/3.5
Focal Length: 11 mm
ISO Speed: 100
Lens: Olympus Zuiko Digital 11-22mm F2.8-3.5
Location: Laupstad, Andørja (Ibestad) in northern Norway