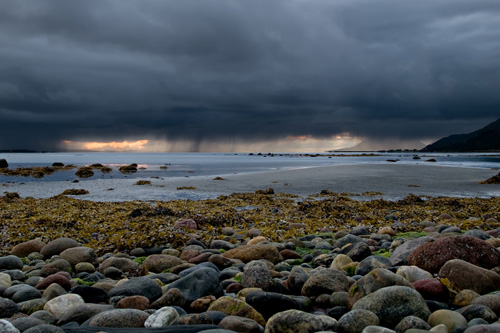 Taken with Olympus E500 digital camera August 30th 2007. Click image for larger view.
Seems like the autumn is here to stay.
In this photo you can see some bad weather coming in from the sea. Those "streaks" you see in the horizon, on the photo, is sleet that arrived at my home a few hours later. I'm not a big fan of sleet, but I think it made a cool picture.
Information about the picture:
Camera: Olympus E-500 digital SLR camera
Exposure: 1 sec (1)
Aperture: f/11
Focal Length: 22 mm
ISO Speed: 100
Lens: Olympus Zuiko Digital 11-22mm F2.8-3.5
Location: Ånstad, Andørja (Ibestad) in northern Norway