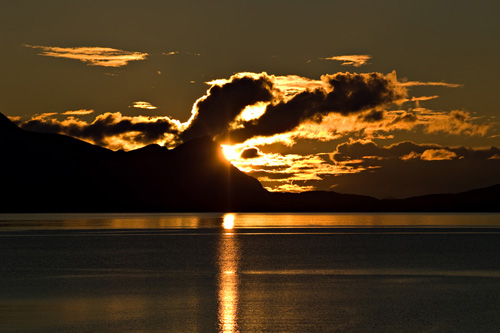 Taken with Olympus E500 digital camera September 1st 2007. Click image for larger view.
I enjoyed how the sun was hiding behind the clouds in this sunset photo. The glow in the clouds looked was really special and made a nice sight.
Hope to see more good weather like this in September 🙂
Can you see the golden dragon?
Information about the picture:
Camera: Olympus E-500 digital SLR camera
Exposure: 0.001 sec (1/800)
Aperture: f/8
Focal Length: 96 mm
ISO Speed: 100
Lens: Olympus Zuiko Digital 40-150mm F3.5-4.5
Location: Laupstad, Andørja (Ibestad) in northern Norway