Some months ago I was contacted by an employee at a magazine called The New Yorker. They had found one of my pictures on the world wide web and wanted to use it in collage that were to illustrate a fictional story. The picture they found was of some clouds hugging a mountain. I didn't think the picture was my best, but it probably was perfect for the artist at The New Yorker.
It is very nice to get recognized like this and of course get paid for your work. It makes it worthwhile to get out and take more pictures of all the beauty around us.
Here is the picture The New Yorker used: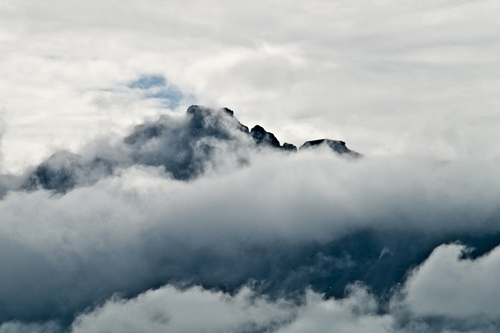 Now the story is published in The New Yorker and if you want to check out the story and collage with my picture check out this link.
You can see my other photographs of mountains here.