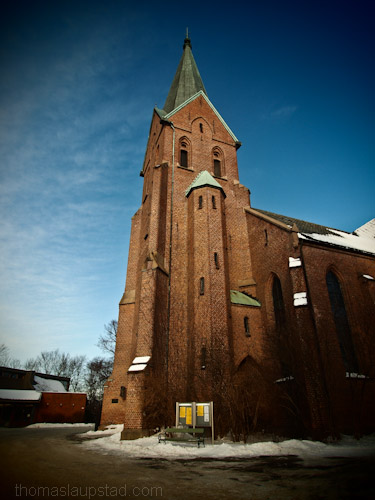 Taken with Olympus EPL-1 digital camera January 12th 2012. Click image for larger view.
Vestre Aker is a church in the borough St. Hanshaugen in Oslo. The church was built in 1855 and designed by the architect Heinrich Ernst Schirmer. It is has a so called Gothic Revival architecture style that was popular in Norway between 1850 and 1900. There are several other churches in Oslo that is built with the same type of architecture.
Today Vestre Aker has room for about 500 people after it was renovated in 1969. There is also a graveyard in connection with the church.
Here is another picture of Vestre Aker kirke from the side. They might need to trim those trees so we can get a better view of the church.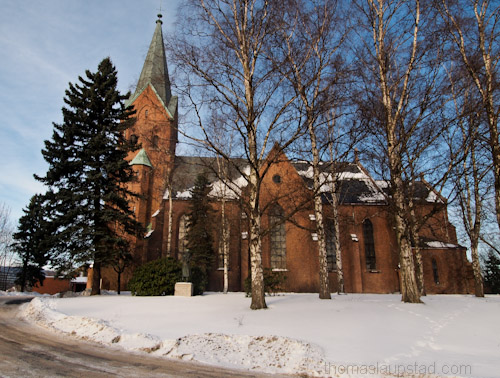 Stay tuned to this blog for more pictures of churches in Oslo.

Information about the pictures:
Camera: Olympus EPL-1 digital camera
Focal Length 11 and 12 mm
ISO Speed 200
Lens: Olympus Zuiko Digital 11-22mm F2.8-3.5
Location: St. Hanshaugen in Oslo, Norway