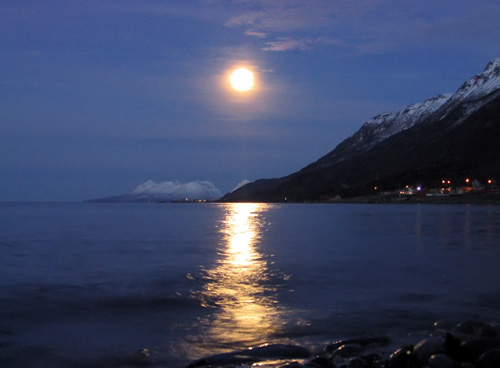 Taken with Canon A70 digital camera winter 2006. Click image for larger view.
I took this photo very early in the morning (6 AM) when I saw the beautiful moon lightning up the landscape. As this picture was taken in the middle of the winter, moonlight is the closest we get to see the sun in Northern Norway.
Today is the first of November. That means I have about 17 days left with sunlight before the sun disappears..
I used a cheap compact camera in this shot so that is why the quality is a bit crappy, but I think it's still a beautiful scene if you don't pixel peep.


Have you checked out the Photos from Northern Norway 2008 calendar? I have been getting some very good reviews of it 🙂