This winter Norway had the pleasure of hosting the 2011 Nordic World Ski Championships (Ski VM). Since I live close to Oslo (where it was arranged) I went on a few trips to Oslo to check out the Championships. The main street in Oslo is called Karl Johan and along this street some artists had made ice sculptures inspired by the artwork of Edvard Munch. Edvard Munch is probably the most famous painter from Norway and most of you should be familiar with his painting called "The Scream".
Below you can see some photographs of the ice sculptures: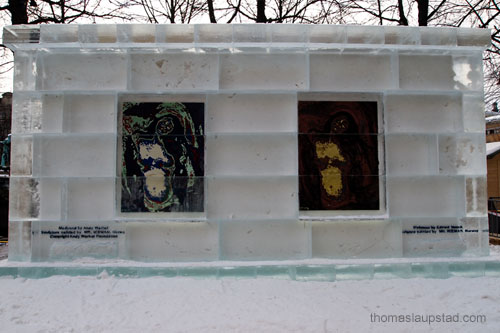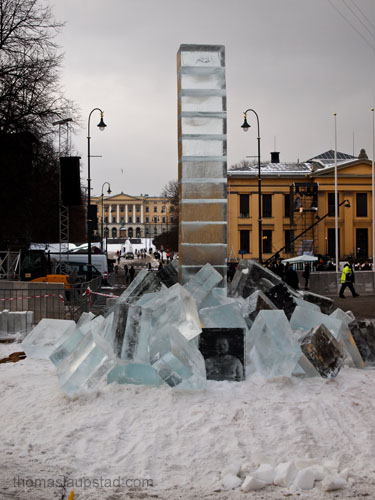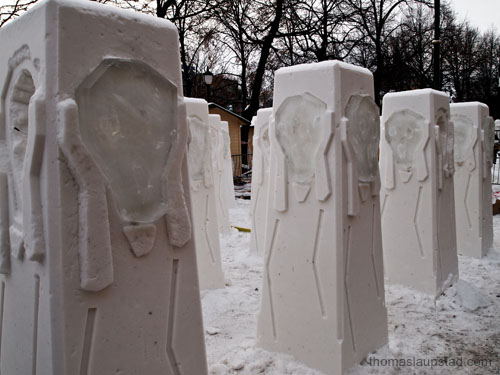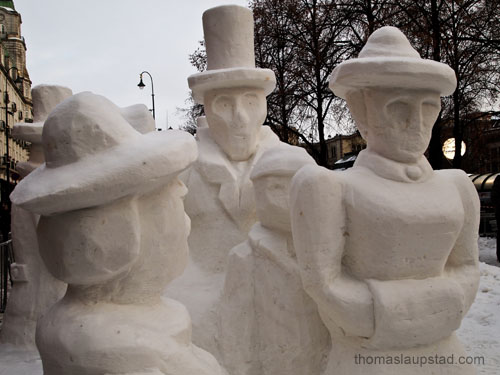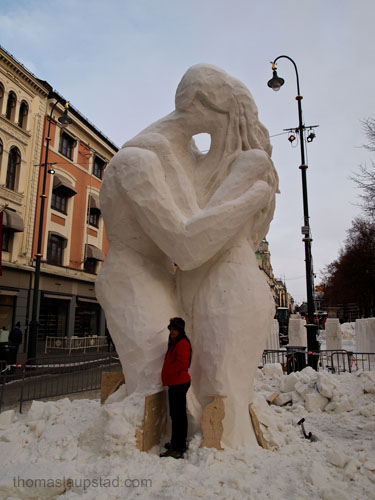 I did not attend any of the sport events during the Ski VM, but it was fun to see some action in Oslo.

Information about the picture:
Camera: Olympus E-PL1 digital camera
Lens: Olympus M.Zuiko Digital ED 14-42mm f3.5-5.6
Location: Oslo in Norway