Here are a couple of pictures of Herring Gulls (Larus argentatus) that I captured last weekend while collecting seagull eggs on some skerries on the coast in Northern Norway (a post about the egg collecting is coming in a few days so stay tuned).
Herring gulls live here in large numbers and the sounds of the gulls are to me very typical for summers in Northern Norway.
I love the curious expression of the herring gull in the first picture.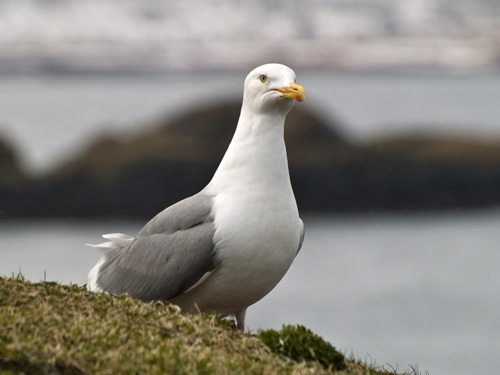 Taken with Olympus E500 digital camera May 11th 2008. Click image for larger view.
In the next picture the gulls got a bit too nervous by me coming so close and are taking flight to escape the evil human 😉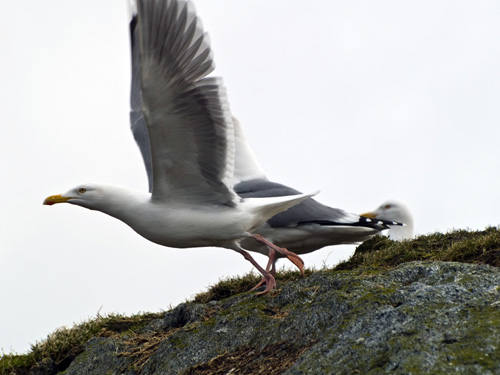 Taken with Olympus E500 digital camera May 11th 2008. Click image for larger view.
Check out my other seagull pictures here. I love these birds!

Information about the pictures:
Camera: Olympus E-500 digital SLR camera
Exposure: 0.001 sec (1/800)
Aperture: f/8
Focal Length: 300 mm
ISO Speed: 200
Lens: Olympus Zuiko Digital 70-300mm F4.0-5.6
Location: West coast on Senja, Troms in Northern Norway