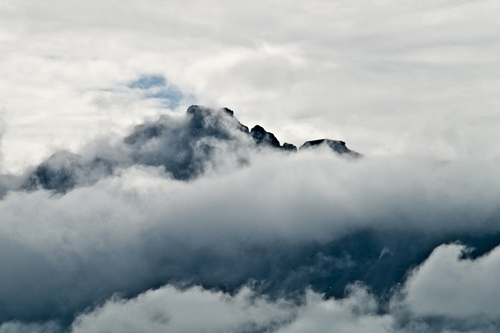 Taken with Olympus E500 digital camera on July 23rd 2007. Click image for larger view.
I enjoy watching clouds and I enjoy watching mountains so why not take pictures of them together. Looks like the clouds are hugging the mountain 🙂
The mountain peak is called "Drangen" and is about 1000 meters above sea level.
Check out my other mountain pictures.
Information about the pictures:
Camera: Olympus E-500 digital SLR camera
Exposure: 0.001 sec (1/800)
Aperture: f/11
Focal Length: 150 mm
ISO Speed: 200
Lens: Olympus Zuiko Digital 40-150mm F3.5-4.5
Location: Laupstad, Andørja (Ibestad) in northern Norway