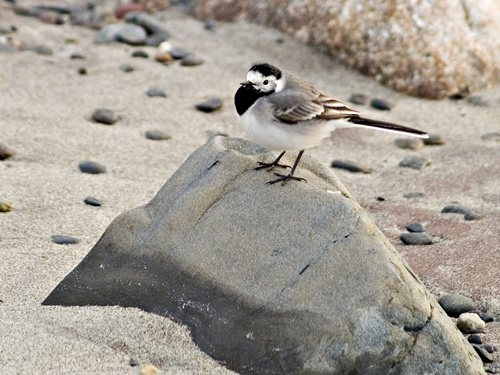 Taken with Olympus E500 digital camera on May 11th 2007. Click image for larger view.
The white wagtail (Motacilla alba) is a sure sign that the spring has come to northern Norway. It is one of the last birds that come flying back from their winter "holiday" in Africa. The white wagtail is also one of the last birds to fly away from northern Norway late in the autumn.
I still see some white wagtails around here, but it is a matter of weeks, if not days, until they all migrate to Africa. Sometimes I wish I could migrate to warmer climates when the winter gets rough.
I love watching the white wagtail chasing insects to feed on as it is a very good at flying and follow the insects every move.
Information about the picture:
Camera: Olympus E-500 digital SLR camera
Exposure: 0.013 sec (1/80)
Aperture: f/4.5
Focal Length: 150 mm
ISO Speed: 100
Lens: Olympus Zuiko Digital 40-150mm F3.5-4.5
Location: Ånstad, Andørja (Ibestad) in northern Norway