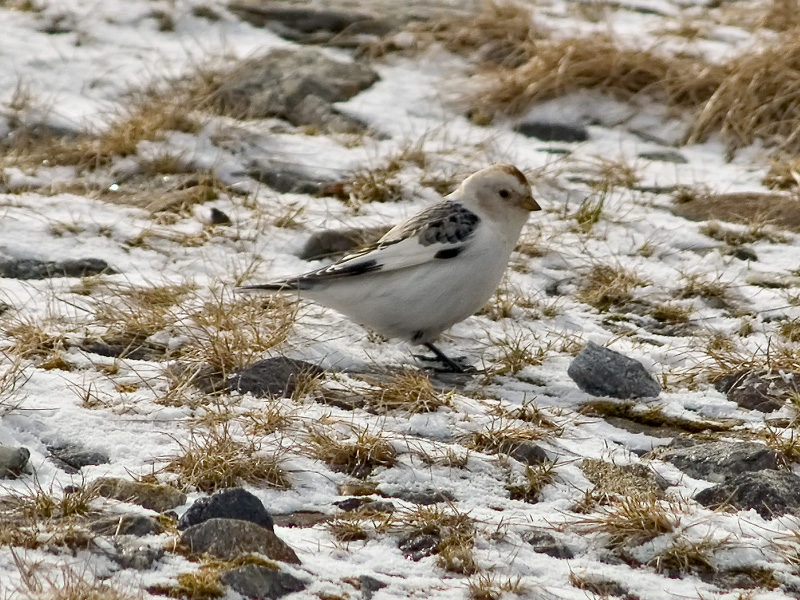 Taken with Olympus E500 digital camera April 6th 2007. Click image for larger view.
This picture, of a snow bunting (Plectrophenax nivalis) bird, was taken back in April when flocks of snow buntings pass through on their way to the breeding grounds in the north.
It looks like their plumage fits perfectly to the environment here in Northern Norway. Sometimes it can be very hard to spot the snow buntings!
Check out my other bird photos here.

Information about the picture:
Camera: Olympus E-500 digital SLR camera
Exposure: 0.001 sec (1/1000)
Aperture: f/5
Focal Length: 150 mm
ISO Speed: 200
Lens: Olympus Zuiko Digital 40-150mm F3.5-4.5
Location: Laupstad (Andørja), Troms in northern Norway
I have made an advertising page for Photos from Northern Norway, if anyone should be interested in advertising on this site.