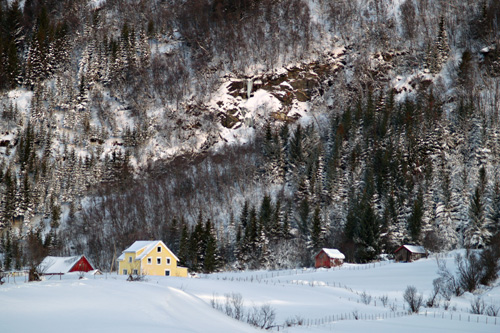 Taken with Olympus E500 digital camera on January 30th 2007. Click image for larger view.
This was shot back in January when I had just got my DSLR camera and had no idea about what I was doing. I quite like the "postcard" feeling to it.
This house is placed directly below a mountain called Ã…-tinden. You can see the mountain here. You can not be afraid of avalanches and live there!
Information about the picture:
Camera: Olympus E-500 digital single-lens reflex camera
Exposure: 0.01 sec (1/100)
Aperture: f/4.1
Focal Length: 92 mm
ISO Speed: 100
Lens: Olympus Zuiko Digital 40-150mm F3.5-4.5
Location: Ånstad, Andørja (Ibestad) in northern Norway