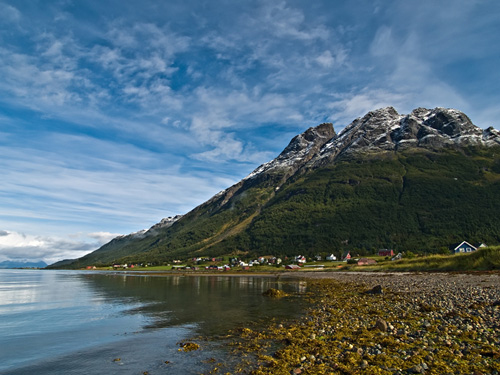 Taken with Olympus E500 digital camera August 29th 2007. Click image for larger view.
I woke up today to snow covering the mountain peaks. It is a sign that autumn will soon be coming here in northern Norway, but it makes a pretty picture don't you think?
The mountain peaks are 1000 meters above the sea.
Information about the picture:
Camera: Olympus E-500 digital SLR camera
Exposure: 0.004 sec (1/250)
Aperture: f/9
Focal Length: 11 mm
ISO Speed: 100
Lens: Olympus Zuiko Digital 11-22mm F2.8-3.5
Location: Laupstad, Andørja (Ibestad) in northern Norway