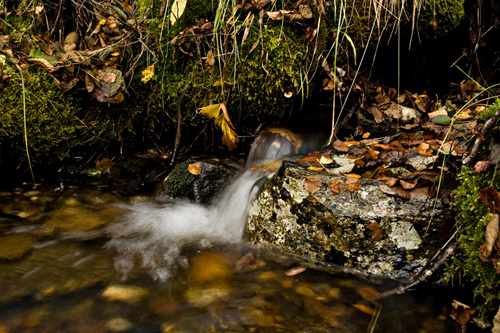 Taken with Olympus E500 digital camera October 4th 2007. Click image for larger view.
Found this stream when I was walking in the forest and since I love photos of running water I had to take a picture of the stream with autumn colored leaves laying around.
I used a longer shutter speed to create the "foggy" effect on the water.
View more autumn pictures from northern Norway here.
Information about the picture:
Exposure: 0.25 sec (1/4)
Aperture: f/11
Focal Length: 22 mm
ISO Speed: 100
Lens: Olympus Zuiko Digital 11-22mm F2.8-3.5
Location: Laupstad (Andørja), Troms in northern Norway