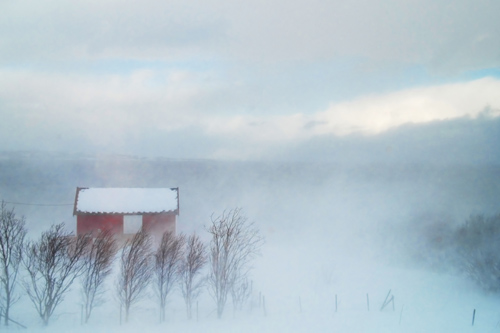 Taken with Olympus E-500 digital camera
A snow storm made it impossible to go outside so I settled for taking pictures indoor. Notice how the wind are sweeping the trees.
But even when there is a blizzard you can see the blue sky in the background signaling better weather.
This was was photographed on second March 2007, but it is snowing outside today too.

Information about the picture:
Camera: Olympus E-500 digital single-lens reflex camera
Exposure: 0.013 sec (1/80)
Aperture: f/5.6
Focal Length: 20 mm
ISO Speed: 100
Lens: Olympus Zuiko Digital 14-45mm F3.5-5.6
Location: Ånstad, Andørja (Ibestad) in northern Norway