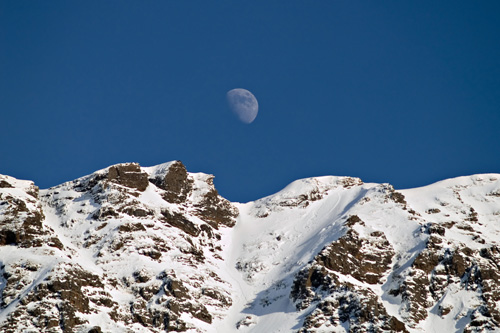 Taken with Olympus E-500 digital camera February 26th 2007. Click image for larger view.
Had to capture this moment when the moon was in such a great position.
The mountain you see is called "Kråketindan", Peaks of the Crow in English, and is about 800 meters above sea level.
Soon I will venture up there to take some mountain pictures. Still a bit too much snow to trek safely.
Information about the picture:
Camera: Olympus E-500 digital single-lens reflex camera
Exposure: 0.005 sec (1/200)
Aperture: f/4.5
Focal Length: 150 mm
ISO Speed: 100
Lens: Olympus Zuiko Digital 40-150mm F3.5-4.5
Location: Laupstad, Andørja (Ibestad, Troms) in northern Norway