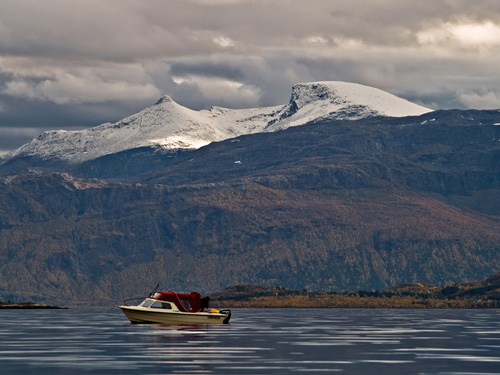 Taken with Olympus E500 digital camera September 22nd 2007. Click image for larger view.
Another photo from my fishing trip this weekend. I love the contrast between the white snow covered mountains peaks and the autumn-colored forest you can see in this picture. The calm ocean and the somewhat dramatic clouds are also nice.
The weather was extremely nice that day, unlike today with strong winds and heavy rain showers!
Information about the picture:
Exposure: 0.006 sec (1/160)
Aperture: f/7.1
Focal Length: 150 mm
ISO Speed: 100
Lens: Olympus Zuiko Digital 40-150mm F3.5-4.5
Location: Out on the sea by Laupstad (Andørja), Troms in northern Norway