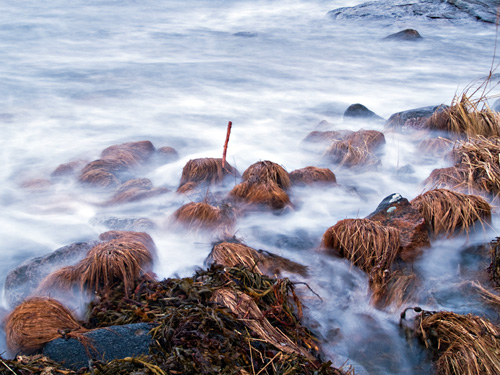 Taken with Olympus E500 digital camera December 25th 2007. Click image for larger view.
The tide have been very high the last few days so I had to take some long exposure pictures of the waves reaching the grass.
I just low the effect moving water creates when you use long exposures. Check out my other long exposure photos here.

Information about the picture:
Camera: Olympus E-500 digital SLR camera
Exposure: 8 sec (8)
Aperture: f/10
Focal Length: 22 mm
ISO Speed: 100
Lens: Olympus Zuiko Digital 11-22mm F2.8-3.5
Location: Laupstad (Andørja), Troms in northern Norway



Buy the Photos from Northern Norway 2008 calendar for only 24,99$.