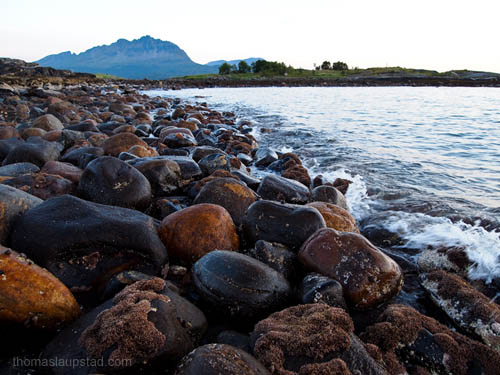 Taken with Olympus EPL-1 digital camera August 12th 2010. Click image for larger view.
Here is a picture that I photographed on a trip to Northern Norway. The tide was very low that day and this uncovered some rocks that usually is covered by the sea water. As you can see (click on the picture to view the large sizer version) there was some really interesting rocks and some kind of coral growing on the rocks that you do not usually see.
The mountain in the background is called Drangen and is a part of our neighbor island, Rolla.
Please see my other pictures from the Norwegian coast here.
Information about the picture:
Camera: Olympus EPL-1 digital camera
Exposure 0.017 sec (1/60)
Aperture f/3.5
Focal Length 14 mm
ISO Speed 500
Location: Laupstad (Andørja), Troms in Northern Norway