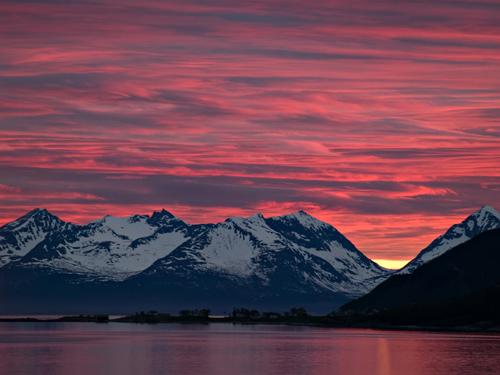 Taken on May 15th 2007. Click image for larger view.
This photo was shot at 01:30 AM in the night. As you can see it is light 24 hours a day and it is very hard to go to sleep when the weather is so great.
The mountains in the background is part of the island Senja.The village silhouette is Laupstad where I grew up and where my last name origins.
Information about the picture:
Camera: Olympus E-500 digital single-lens reflex camera
Exposure: 0.04 sec (1/25)
Aperture: f/4.5
Focal Length: 150 mm
ISO Speed: 200
Lens: Olympus Zuiko Digital 40-150mm F3.5-4.5
Location: Ånstad, Andørja (Ibestad) in northern Norway