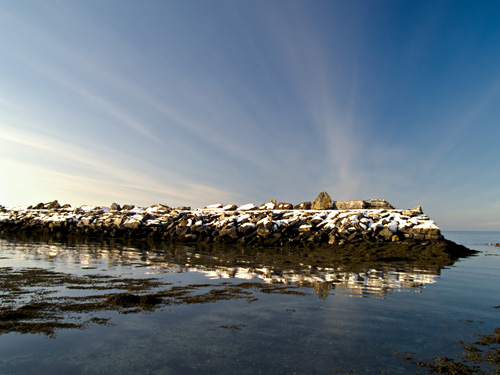 Taken with Olympus E500 digital camera on February 26th 2007. Click image for larger view.
The summer is upon us so it is nice to look back at the colder season and enjoy the warmth!
Thought the sky over the seawall was beautiful so had to take a shot.
Got some other photos of the seawall with waves hitting it, here and here.
Information about the picture:
Camera: Olympus E-500 digital single-lens reflex camera
Exposure: 0.013 sec (1/80)
Aperture: f/5.6
Focal Length: 16 mm
ISO Speed: 100
Lens: Olympus Zuiko Digital 14-45mm F3.5-5.6
Location: Laupstad, Andørja (Ibestad) in northern Norway