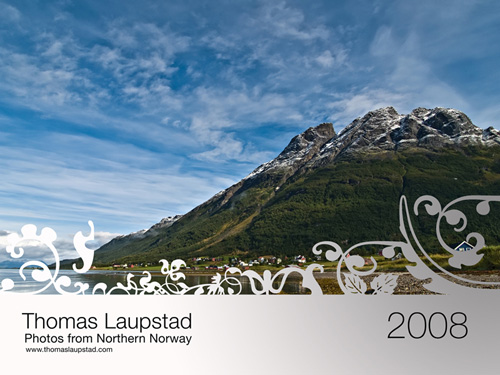 Click on image for larger view.
Update: Check out this post where you can view the pictures for all 12 months.
Here is your chance to buy the official Photos from Northern Norway 2008 calendar. I have selected 12 of my all time favorite photos that I think are representative of how each month are up here in the Arctic.
The calendar can be bought for 24,99$ at my shop on cafepress.com. I also have a poster and a 1 page calender print for sale.
Here is a preview of the 9 first months. On the cafepress site you can see previews of all 12 months.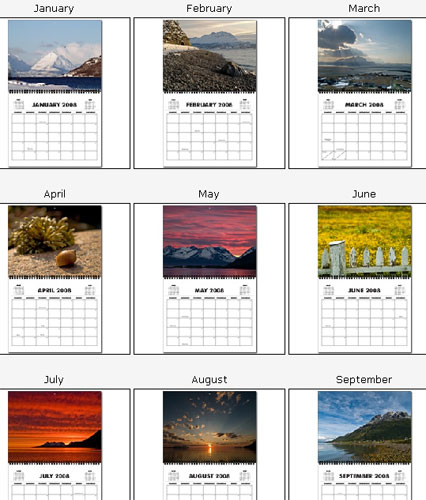 I would like to thank Steve over at cymru66.com for encouraging me to start a shop and Jone Grande for designing the front cover.
What are your opinions on this calendar? Are there are any other products you think I should put up for sale on cafepress?